Factors that contribute to community business success
Date: 06.04.2018
In 2016, Power to Change (the independent charitable trust that supports and develops community businesses in England) commissioned work to find out what mix of factors enable the success of community businesses. And by gaining a deeper understanding of what works in key sectors we also broadened our understanding of the whole community business market. Here's what they found.
Which sectors did Power to Change look at?
The first set of reports in this series were published in 2017 and looked at the community transport, community pubs and community-led housing sectors. The second set was published in April 2018 and focused on community hubs and community businesses in the sport and leisure, and health and wellbeing sectors.
What are their common success factors?
Good community and volunteer engagement
Broad volunteer and staff skill sets, especially leadership skills
Access to appropriate funding
Finding the balance between social aims and the need for financial sustainability
Good relationships with local authorities and other public bodies
are all important to community businesses Power to Change studied across all sectors. Each sector and community business also has particular factors that have made it more likely to be a successful.
What are the headline findings for each sector from the reports?
Community transport organisations (CTO) are created and run by local people who want to run transport services for people who are less mobile (e.g. young people and the elderly) and far from existing transport routes. Not only do they provide a valuable service, connect people with local services, they also help tackle isolation and promote social cohesion. Our study particularly focused on community buses, although other CTOs such as community ferries and trains operate in a similar fashion.
As well as running a financially viable service like commercial bus companies, their success relies on having a culture of change enabling them to adapt to the market and passenger needs. This, in combination with careful asset management makes them flexible and resilient. For CTOs, nurturing a range of partnerships with the community and other service providers is key. Relationships with advice-giving organisations (e.g. Community Transport Association) are especially important as these enable navigation of complex transport regulations.
Four business were studied in-depth: Barnet Community Transport in London, Cuckmere Community Bus in East Sussex, The Friendly Transport Service in Shropshire, and Tavistock Country Bus in Devon.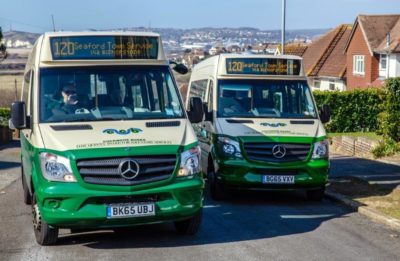 Community pubs have the same business challenges as commercial pubs (such as staff, stock and building management) but they also offer other services like a post office counter, café, childcare etc. that deliver positive social and economic benefits for the community e.g. increasing a sense of belonging among residents and reducing social isolation. To meet their social impact goals and run a sustainable business, they:
Cross-subsidise between pub business and other services e.g. café
Engage volunteers (with both general and specific skills) to support set-up and running of the pub
Differentiate themselves from other pubs by explaining how they are more than a pub
Four businesses were studied in-depth: The Anglers Rest in Derbyshire, The Centurion in Chester, The George and Dragon in the Yorkshire Dales, and The Drovers Inn in Dorset.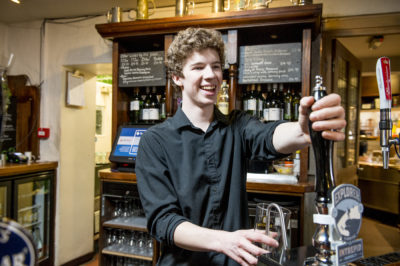 Community-led housing takes on various forms including self-help housing, which largely involves the renovation of empty homes; co-housing, a form of cooperative housing, which involves co-ownership and people sharing facilities and living space; and community land trusts (CLTs), which typically involves a local community buying land and developing properties. The report looked predominantly at CLTs and found that for initial start-up costs and then larger grants and loans for housing development costs was essential. Another success factor for CLTs is having the skills and knowledge on the board and amongst key paid staff (especially a project manager) to successfully make business plans and navigate complex land legislation and regulations. Support from the local community as well as the council were key enablers to get housing plans approved.
We looked a four different case studies: Bishops Castle & District CLT in Shropshire, Bristol CLT in Bristol, Granby Four Streets CLT in Liverpool and Homes for Holsworthy CLT in Devon.
For community hubs, to be financially sustainable depends on:
acquiring and developing assets (e.g. through building transfer from the local authority)
diversifying income streams (e.g. introducing new services as part of trading activity).
developing and maintaining strong partnerships with the local community (to respond to their needs and engage them as volunteers) and with other service providers (for signposting, working together to meet specific needs and ideas sharing)
focussing on the needs of their community ensures relevance of the services provided
buy-in from the community – their customers – and potential funders who can be reassured that the hub is meeting the community's needs.
We looked at five different community hubs: Aspire Ryde, BS3 Community Development Centre, The Cheese and Grain, Netherton Community Centre and The Old Co-op Community Building.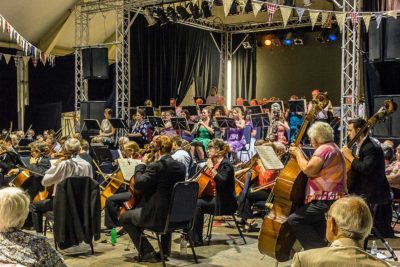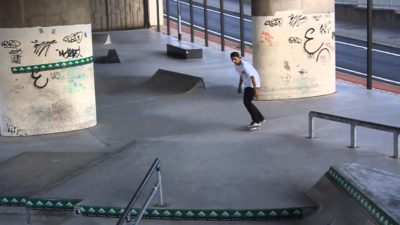 Health and wellbeing community businesses noted the importance of developing strong partnerships. For some, this meant raising their business profile amongst health commissioners and promoting their reputation more generally. For others it was about being flexible in making partnerships with other providers to ensure services offered were beneficial to the community (e.g. appealing to the local authority to work with under-resourced and under-represented groups). This is often about balancing the relationship between the need to be financially sustainable and the social aims of the business. Being adaptable in delivering health contracts and delivering services, securing long-term contracts with the NHS and local authorities and having skilled staff and volunteers in key roles were all seen as important for the financial success of businesses in this sector.
We looked at MSH Health and Wellbeing, The Sweet Project , Unlimited Potential , Wellspring Healthy Living Centre, Zest Community.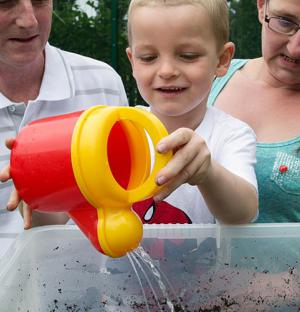 Separately, these reports tell us something about the success factors of each of the community business sectors. Together, they tell us a great deal about the nuances of the community business sector. One size doesn't fit all. But there are definitely some success factors that all community businesses should be aiming for to make sure their organisation is around for the long-term.
Visit the Power to Change website to find out more.